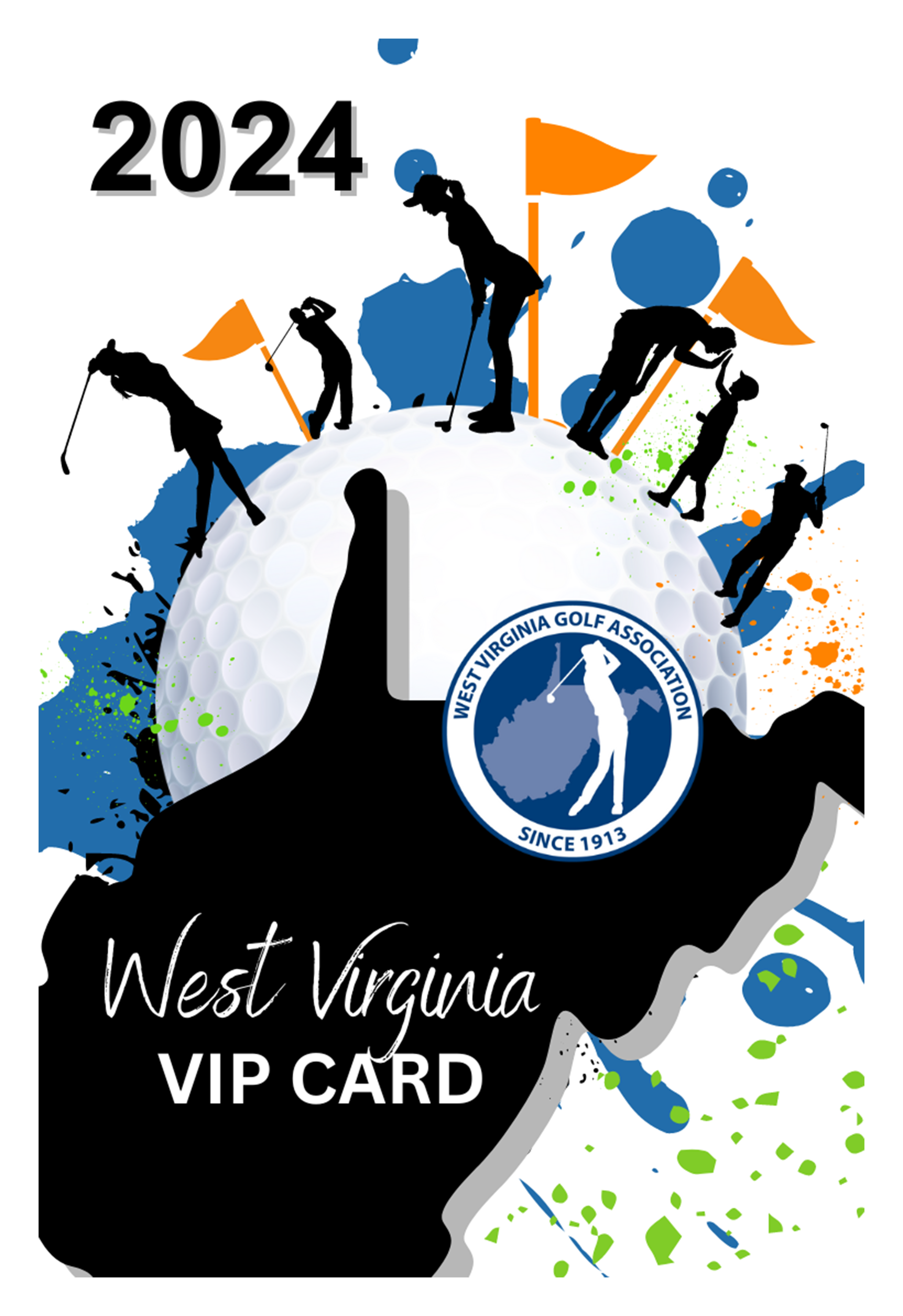 VIP Card Holders have access to 65 West Virginia private, public and resort courses at EXCLUSIVE VIP rates.  They also receive an official Handicap Index for score posting and each golfer has a specific, private number assigned to them. When you purchase the VIP Card you are a member of the WVGA and are eligible to participate in WVGA events.
2024 West Virginia VIP Card Rules & Regulations:
2024 West Virginia VIP Cardholder is entitled to the round(s) of golf listed from 1/1/2024 through 12/31/2024.
Some clubs may limit daily VIP play at their discretion. Please call ahead for tee times.
Fee includes motorized cart, unless otherwise noted.
Please call 24 hours in advance of requesting a tee time, you must ID yourself as a West Virginia VIP cardholder.
VIP Cards may not be used for tournaments or special events.
Cardholder must present their VIP Card before playing. ID may be requested, VIP Cards are non-transferrable.
Cardholder must abide by dress code and other regulations of the VIP course.
Members 17 and younger must play with an adult.
Replacement VIP Cards are $15, payable to the WVGA.